5 Free Things to do in St Augustine FL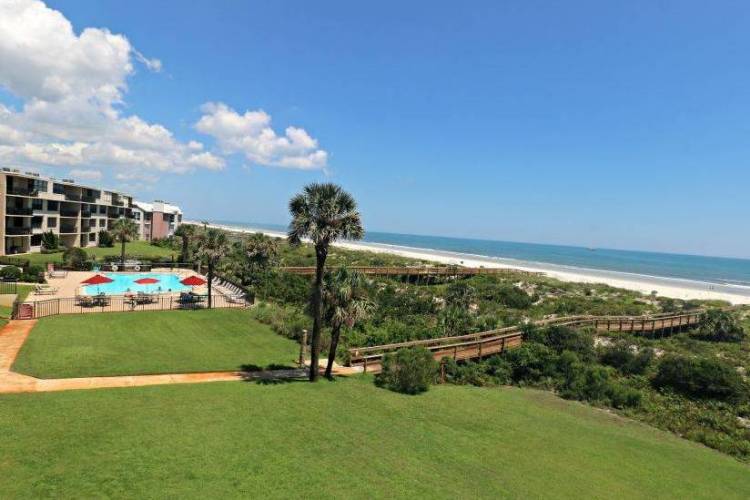 Costs of going on vacation can add up quickly with airfare, accommodations, food, activities, transportation, and souvenirs. It can be daunting! If you're planning a vacation to St. Augustine, rest assured knowing that there are plenty of free things to do in St. Augustine FL. Spend a day at the beach, explore the historic streets of downtown, or hit the trails here. St. Augustine boasts things to do for all ages and interests, and you don't even have to open up your wallet. 
Top 5 Free Things to do in St Augustine FL
1. Spend a Day at the Beach
 St. Augustine beaches are enough to plan a visit here. Wide-open stretches of sand span 42 miles along the northeast coast of Florida along the beautiful Atlantic Ocean. Grab a blanket and a good book and simply relax on the beach, or you can be a bit more active by going for a long stroll or even picking up a game of beach volleyball. 
2. Wander the Historic Streets of Downtown St. Augustine
Did you know that St. Augustine is commonly referred to as the Nation's Oldest City? Chock full of historic attractions, St. Augustine is a must-visit for any history buff, but everyone will love the city's storied past. The historic district boasts buildings that date back to the 1700s, and Aviles Street is considered to be the oldest street in the country. While many of the major historic sites require admission to tour the interior, you can walk along the street to view the ornate and stunning architecture.
Be sure to walk by these sites:
Lightner Museum
Cathedral Basilica of St. Augustine
Oldest Wooden School House
Plaza de la Constitucion
Villa Zorayda Museum
Gonzalez-Alvarez House
Bridge of Lions
Old City Gate
Mission Nombre de Dios Museum
3. Watch the Sunrise Over the Atlantic
St. Augustine sits along the east coast of Florida, meaning the sun rises over the ocean to make for magical mornings on a regular basis. Whether you want to watch from your rental's balcony or enjoy a short stroll over the boardwalk to the beach, you really don't have to go far to catch a gorgeous view. It's the perfect way to start your morning off on the right foot, and you'll love hearing the crash of the waves and the quiet calm of the beach while you get your day started.  
Plan Your Perfect Morning in St. Augustine
4. Get Out on the Trails in St Augustine
St. Augustine is home to beautiful state parks and public trails to hike, bike, run, walk, and even paddle! Anastasia State Park, Washington Oaks Garden State Park, Faver Dykes State Park, and Matanzas National Estuarine Research Reserve are a few of our favorite spots to get out in nature. These parks boast beautiful coastal landscapes and activities for all ages. 
A few favorite local trails include:
Moses Creek White Trail
Cape Francis Beach Walk
Ancient Dunes Nature Trail
12 Mile Swamp Conservation Area
Lehigh Greenway Rail Trail
St. Johns River-to-Sea Loop
Plan Your Outdoor Adventure in St. Augustine
5. Enjoy On-Site Amenities at Barefoot Trace
One of the best reasons to book your stay at Barefoot Trace is the resort amenities that you have access to for no extra charge. Lounge by the heated oceanfront pool or take one of the two private walkways to the beach. Barefoot Trace also offers shuffleboard courts, a tennis court, a clubhouse, and a fitness center with a full workout room. The Clubhouse features a full-sized pool table and more. 
Learn More About Our Resort Amenities at Barefoot Trace
Book St. Augustine Rentals at Barefoot Trace
With a home base like Barefoot Trace, you can experience the best of St. Augustine. Bring your four-legged friend to our pet-friendly rentals, stay in our premium rooms for ultimate comfort, or stay for a while in our snowbird rentals.  
Browse All St. Augustine Oceanfront Rentals at Barefoot Trace