Take a Ride on the Litter Gitter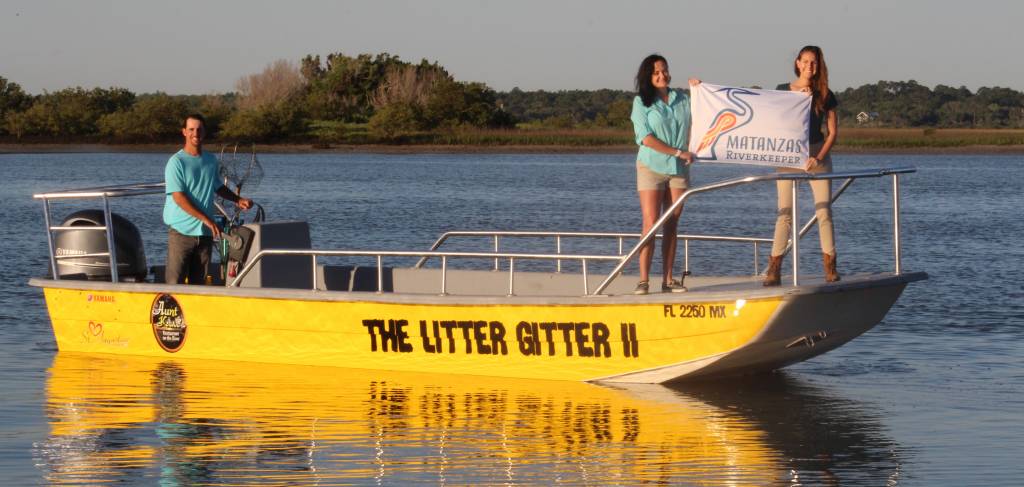 The Litter Gitter is a program of Matanzas Riverkeeper that takes members of our community out on the river to remove trash from our waterways and to learn about the issues surrounding marine debris and litter.
The namesake of the program is the Litter Gitter II: a bright yellow, 24- foot Carolina skiff, specially equipped for removing large volumes of debris. With Captain Adam Morley at the helm, the Litter Gitter program works to ensure that our local waterways stay clean and healthy while giving volunteers an opportunity to get their hands dirty and to do their part.
To schedule a trip for a group of 4 or more people, please contact Info@matanzasriverkeeper.org.