St. Johns County Ocean & Fishing Pier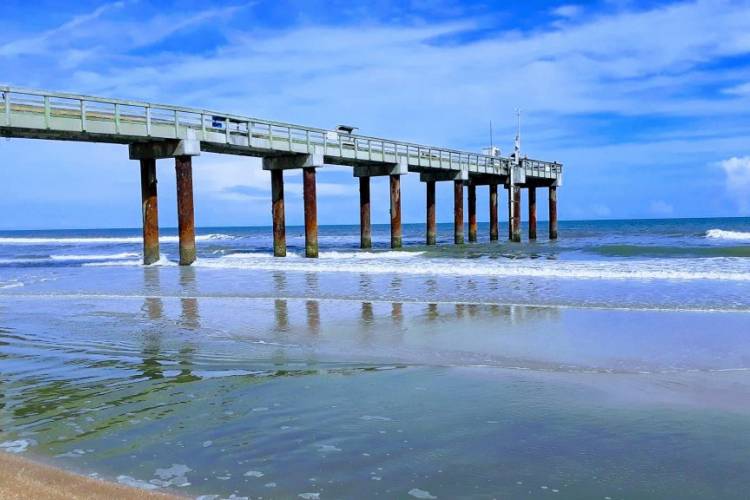 The pier is a great place to relax and enjoy the beach and surrounding activities.  A weekly farmer's market is hosted every Wednesday, there is an adorable splash park and playground for small kids, volleyball, and more.  You will also find several local events are held here such as the Beach Blast Off for New Year's, Music by the Sea, and much more.
Located at 350 A1A Beach Boulevard, St. Augustine, FL 32080.
Free Parking is available to access the beach, picnic tables, and splash park.