Top 4 St. Augustine Attractions to Visit While Staying at Barefoot Trace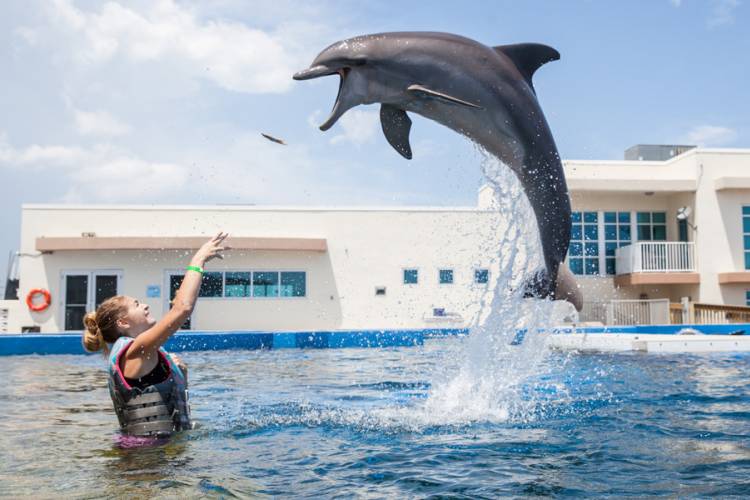 From historic sites to wildlife interactions, these St. Augustine attractions are a fun way to explore the nation's oldest city. Climb to the top of the St. Augustine Lighthouse or visit the oldest oceanarium in the country.
To help you plan your visit, we've rounded up a few of our top St. Augustine attractions for you. 
St. Augustine Lighthouse
A national landmark and popular attraction on Anastasia Island, this operating lighthouse allows guests to learn about the history of St. Augustine and the lighthouse's role. Hands-on exhibits, both indoor and outdoor, feature local history with a focus on anthropology. 
After climbing the 219 steps to the top of the lighthouse, your prize is an amazing panoramic view of Historic St. Augustine and St. Augustine Beach.
The Alligator Farm
This zoological park is home to every species of crocodilian in the world!  With live feeding exhibits, hands-on interactive meetings with reptiles, and a brand new exhibit featuring two-toed sloths, this family-friendly attraction will be a favorite for every nature lover.
St. Johns County Ocean Pier Park
This beachfront park provides guests with free public beach access, a playground, a fishing pier, Splash Park, and beach volleyball courts.
The park also hosts several events throughout the year, including the Music by the Sea concert series, and Wednesday Farmer's Market.
Marineland 
The Nation's oldest oceanarium, Marineland St. Augustine is home to several dolphins and other local marine life.  Guests have an opportunity to view live feeding and training sessions. 
With an upgraded ticket, various interactive experiences are available, including feeding, swimming, and training the dolphins--mark that off your bucket list!
Book Your St. Augustine Vacation at Barefoot Trace 
Located in St. Augustine Beach, one of our Barefoot Trace condo rentals is near so many award-winning attractions and restaurants close. Contact us today to begin planning the trip of a lifetime.